Like Lady Liberty, we stand for independence and perseverance. In the pursuit of innovative beer, there is no obstacle too great. No journey too long. No fruit too gigantic. This American wheat beer is brewed with real watermelon, for a flavor that's surprisingly crisp, dry and refreshing—summer in a can.
A bold and bright step outside the norm, the flavors of a unique, old world German brewing process excite your senses with the sharp and sweet burst of fresh cherries. Effervescent and sublime, this session ale has an enticing cherry-fruit character. European tradition and American ingenuity come together in the truest sense as you Taste Victory in Kirsch Gose.
Henry's Hard Grape is finally here. So get ready to have the downtime of your life. We made it with the perfect blend of delicious grape flavor and a subtle citrus aroma, so you can work hard and party hard-ish.
A blonde ale brewed with jalapenos and lime.
This English Style Mild will only be brewed once in honor of the 2015 "Midsummer Classic." 1957 was brewed with a very specific malt profile to remind you of your favorite caramel coated ballpark snack. While there won't be a prize at the bottom of the pint, you'll definitely want another…and that's a prize in and of itself.
Why is the Grim Reaper holding a mailbox? Well, that mailbox is from a dead Dark Horse beer. The Grim Reaper better know as "Death" was quite fond of our classic Sapient Summer Wheat Ale. When we changed it into a Belgian Style Triple, Death thought it would only be appropriate to bring something from that beer into this beer. So he picked the mailbox, and we weren't about to argue with him. You can say what you want about him, but that Death sure has a big heart. So anyway…we brewed this beer with a Trappist yeast strain so it is very traditional. The flavors are incredibly complex with notes of mild fruit and finishes with a bit of clove. Although this beer is higher in alcohol it is very smooth and finishes dry on the palate.
–
This special brew was designed with the help of our Freistaat Bayern brothers who also built the brewhouse upon which we brewed it. It's a new twist on an old tradition!
We've taken Insanity and aged it in whiskey barrels with cinnamon. The result? It's CINNSANITY! The addition brings a complementary note of cinnamon to the already present notes of bourbon, cherry and vanilla. This smooth 13.3% ABV brew is warming and balanced with a subtle sweetness and hint of spiciness thanks to the addition of cinnamon.
Imperial Stout Aged on Pecans and Vanilla
A vicious display of collaboration! We are paralleled in an abstinate attempt to probe the superiority of hop flavor and aroma, unequal in our lifetime! This crystal clear IPL is a hop lover's dream, featuring our lovely friend Ella, brought to you by our pals at Hoof Hearted Brewing and yours truly!
40% white wheat and 60% malted two row create a nice subtle wheat ale.  420lbs of all natural raspberry puree is added during fermentation giving this beer a unique and playful personality.  The rosy haze and sticky head embody a continuum of sour sweetness held together by a wheat back bone.
Most breweries have at least one piece of equipment that's just a bit persnickity. Here at Boulevard it's fermenter number seven, the black sheep of our cellar family. Ironically, when our brewers were developing variations on a traditional Belgian-style farmhouse ale, the perfect combination of elements came together in that very vessel. You could call it fate, but they called it Tank 7, and so it is. Beginning with a flavorful surge of fruity aromatics and hoppy, grapefruit notes (Amarillo hops), this complex, straw-colored ale finishes long, dry and spicy.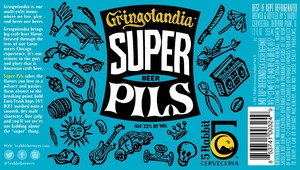 Super Pils is a classic pilsner character in a big, bold beer that drinks like an IPA. Euro-pils character, but bolder. Cool-fermented with our house ale yeast for a clean, smooth flavor with just the barest hint of fruitines. Perfect balance of malt and hops in classic pils fashion—just stronger. Unfiltered for better body and foam.