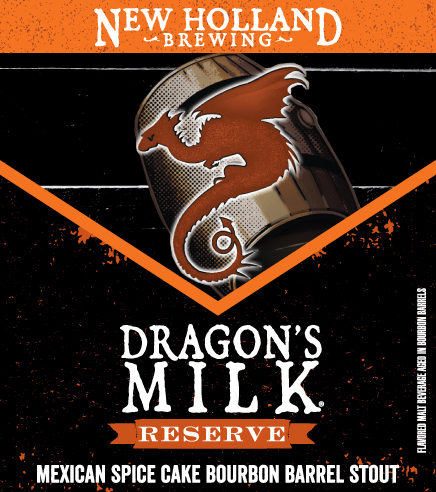 Looking for a sweeter, less hoppy beer? Vanilla, cinnamon, cocoa nibs and chili peppers and sweet complexity to this brew, with a grist of two row, black prinz, dark Munich and chocolate malts. Nugget, Willamette and Brewer's Gold add flavor and aroma with little to no bitterness. It was aged for three months in bourbon barrel for an added kick of sweet vanilla flavor.
Son of a Baptist is an 8% ABV imperial stout. It is not barrel aged like its father, Big Bad Baptist; instead its flavor profile was designed to highlight the complex and often unique flavors of small batch coffees. Instead of sourcing a coffee that would play well in a beer we sought out creative and innovative roasters, then asked them which beans they're passionate about. Each resulting release of Son of a Baptist is widely different depending on the coffee selected. Some are fruity and sweet with notes of jam and chocolate, others are rich and earthy with a big roasted finish. Each limited release will return to the Roaster's home market where the beer and the coffee can be sampled side by side.
An ultra-mega-mondo red ale first made for our anniversary in 2006 to celebrate thirteen years of brewing ultra-mega-mondo ales.
A full bodied Imperial Red Ale brewed with a massive amount of Pacific Northwest hops that are complemented by caramel malts. Dry hopped and hop-backed with Simcoe hops give this beer it's
In 1971, the Waldos met one afteroon at 4:20 in the front courtyard of their school near the statue of Louis Pasteur. They set out in a '66 Impala armed with a "treasure map" on a journey to find a secret garden near Point Reyes. They met there at the same time every day and continued their quest. They never found the secret garden….But they keep lookin'. The dankest and hoppiest beer ever brewed at Lagunitas was made with help of the Waldos for all treasure hunters.
Big American Pale Ale with citrusy aroma- a hop lover's cult beer and Three Floyds' flagship beer Brewed with Cenntennial, Cascade & Warrior Hops.
Alpha King is an American Pale Ale with a bold citrus hop character. We brew all our beers for our own demanding tastes. If you're unwilling to compromise on your beer, we urge you to try it.
An American Wheat Beer brewed with red wheat and boat loads of amarillo hops gives this summer brew a lemony finish. The slight haze in the bottle is from the bottle-conditioning, where yeast is added to the bottle for a secondary fermentation.
Too extreme to be called beer? Brewed to a colossal 45°P, boiled for a full 2 hours while being continually hopped with high alpha American hops, dry-hopped every day in the fermenter for a month, and aged for a month on whole leaf hops, 120 Minute IPA is by far the strongest IPA ever brewed. And at 21% ABV and 120 IBU's, you can see why we are calling this the Holy Grail for Hopheads. Editors note: ABV reduced down to 18% in 2009
SeaQuench Ale is our session sour quencher made with lime peel, black lime and sea salt. It's a citrusy-tart union of three German styles of beer blissfully brewed into one. We begin by brewing a straightforward Kolsch with lots of wheat and Munich Malt, then we brew a salty Gose with black limes, coriander and our sea salt. We follow it all up with a citrusy-tart Berlinerweiss made with lime juice and lime peel. All three beers are then blended together in the fermentation tank to create this German hybrid
A bright and crisp session pale ale at 4.5% brewed with cascade and palisade hops and dry hopped with citra.
A crushable ale to celebrate the end of winter and rejoice the coming of warm weather! This American Wheat Ale is brewed with Apollo and Amarillo hops, with a dry-hop blend of Crystal, Amarillo, and Mosaic, resulting in a mellow bitterness and pronounced flowery and citrus aromas.
Apple-Raspberry Hard Cider. Your first taste breaks into a thirsty grin.  Taste number two confirms the first.  One more taste, and positive vibes roar.  Raspberry Smash is for those who get it. Wild nights.  Refreshing winds sweeping under your feet a blast of fresh raspberries colliding with sweet apples in a rarely seen big time blend.  Fun is calling.
Dry & crisp farmhouse-style ale. Mild tartness softened by Colorado wildflower honey